Self-driving, or autonomous cars have long been a goal of automakers and long been desired by drivers. But the thought of being able to sit back and relax in the driver's seat and stream Netflix, take a nap or surf the Internet while your car actually does all the driving for you has been much more of a pipe dream than reality.
Until now, that is.
Thanks to a big push from Volvo, autonomous vehicle features will begin to hit the market in its XC90 by the end of 2014. Furthermore, the automaker plans to roll out a true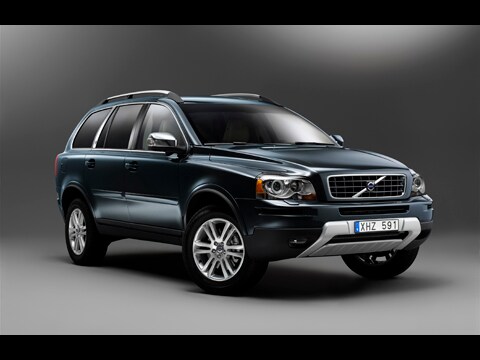 autonomous vehicle by 2017. But the reasons behind the Swedish automaker's ambitious autonomous plan actually have little to do with driver convenience and more to do with reducing the human margin of error.
Volvo states that up to 1.2 million people still perish from injuries suffered in auto accidents each year - and that's with a lot of technological improvement (think: rear cameras, lane change assist, blind spot detection, parking assist, adaptive headlights, forward collision avoidance system, etc.) in the way of new and advanced safety features which are always being introduced. Volvo thinks that 1.2 million is still far too many deaths, so the automaker launched its own safety vision with the bold end goal that nobody should be seriously injured or killed in a vehicle accident by the year 2020. The key to accomplishing this goal? You guessed it - autonomous vehicles.
As we previously noted, the first Volvo vehicle with true autonomous features to hit the market later this year will be the XC90. Here's a closer look at some of the features it will come equipped with:
· Adaptive Cruise Control (ACC) with steer assist: This technology keeps the car in line with the vehicle directly in front of it.
· Road edge/barrier detection with steer assist: This technology automatically steers the vehicle back onto the road if it detects that the car has the potential to drive off of the road. This could come in especially handy when drivers are fatigued after a long day or on a long road trip.
· Autonomous braking: This consists of the vehicle automatically braking if it detects an accident is about to occur. While many automakers have introduced this technology into their automobiles, the XC90's autonomous braking system will be the first one to function at intersections.
· Queue assist: This function is particularly helpful in city driving and rush hour start/stop driving environments, as the car can automatically take over the steering, braking and accelerating of to avoid a driver lacking concentration from the monotony of the situation at hand.
· Aside from technological advancements in the way of autonomy, the new XC90's exterior is also said to be five times stronger than the first-generation predecessor that it's replacing.
There's a lot to like in the upcoming autonomous XC90 and a lot of benefits to behold both for the driver behind the wheel and in terms of safety. While it will become available at the end of this year, auto enthusiasts can get a first look at the car at this October's Paris Motor Show.
First, it's the XC90 with autonomous features. But by 2017, it could be full-fledged autonomous vehicles. Ideally, by 2020, if Volvo has it its way, there won't be any more deaths or serious injuries associated with Volvo cars. Volvo is already known for the safety of its automobiles - its safety vision is upping the ante even more.
For more information on the XC90, as well as information on Volvo's other models, contact your nearest Volvo dealership today.