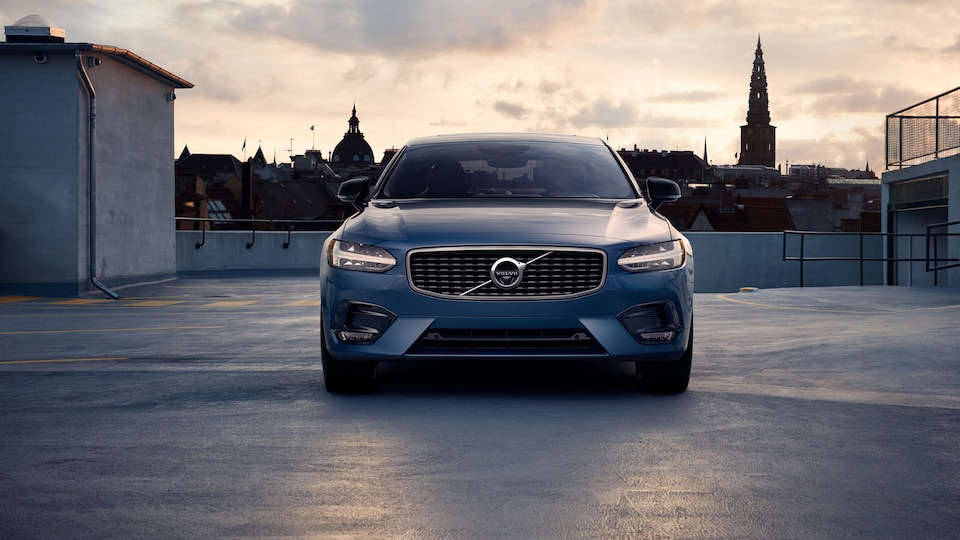 If You Like Luxury Sedans, You Will Love the Volvo S90
There's a lot of luxurious sedans on the market right now but figuring out the best one to buy involves a lot of research. It can be difficult to know which one has the optimal blend of style, efficiency, and affordability to make it the perfect car for driving around St. Augustine. Luckily, the Volvo S90 has a lot going for it, and we'd love to tell you more about it at O'Steen Volvo Cars of Jacksonville. With its famous Swedish style, a Volvo will always be able to turn heads.
Model Overview
The Volvo S90 sedan is striking, making it a popular option for drivers in Fruit Cove and Jacksonville Beach. Its plain yet attractive design makes it stand out on the road, and its technical specifications make it a top contender among other vehicles. The interior of the vehicle is also of exceptionally high quality in terms of materials, stitching, aesthetics, and utility. You can learn more details about these features below.
Design
Riding in this car feels like you're riding in a first-class seat. With contoured and beautifully shaped seats, you'll be able to appreciate the appearance of the interior as well as the comfort that it provides. Other notable features of the Volvo S90 include its panoramic sunroof, which is included in all models and trims of the Volvo S90. This feature can automatically close itself for you so that it won't create an extra hassle. And when it's open, it will allow sunshine into the cabin so you and your passengers can appreciate the surroundings to their fullest extent.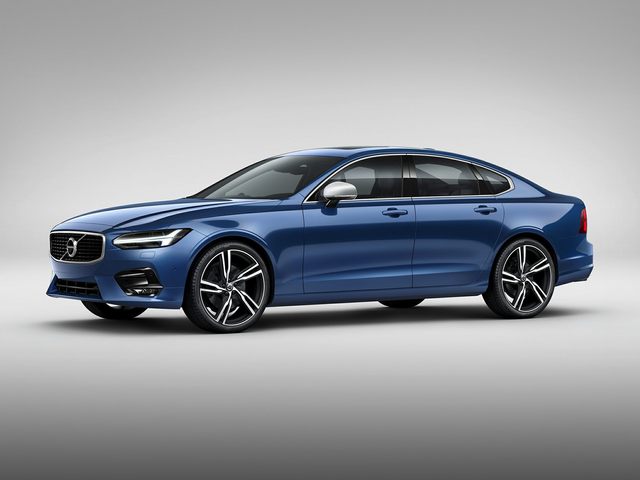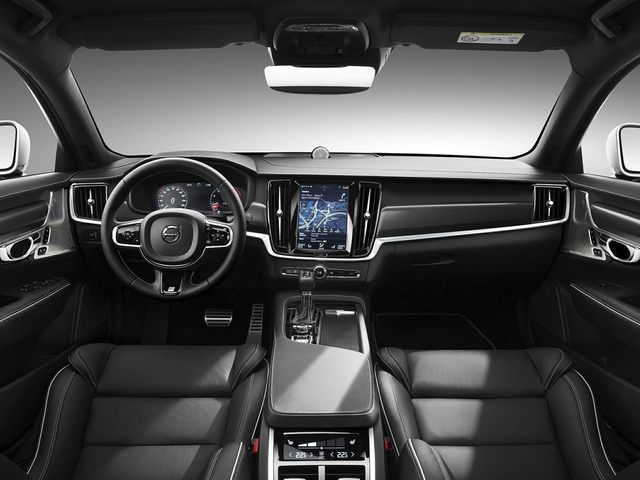 Performance
If you're looking for a high-powered vehicle, the Volvo S90 can be the car for you. The base model has 250 horsepower for getting you up to speed on the highway. And if that's not enough for you, their most powerful model can get you where you need to be even faster with 400 horsepower. Its combined mileage estimate is 27 mpg, and it reaches 23 in the city and 32 on the highway. Overall, this car can keep up with the pack.
Safety
This vehicle also includes a veritable arsenal of safety features that protect you, your passengers, and the value of the vehicle. Adaptive cruise control helps you stay in formation with traffic, so you don't get tired of driving as quickly. Pilot assistance can help you stay in your lane and provide minor steering corrections so you can stay on course. Its oncoming mitigation system can even tell if there's a vehicle coming at you from the wrong lane and provide emergency braking force to help minimize the damages that occur. The automated systems in this car are determined to keep you safe.
Optional Features
If you're interested in customization, you're in luck. The Volvo S90 has five different trims for Ponte Vedra Beach and Gainesville drivers to choose from, and they can highlight different strengths of the vehicle. The Volvo S90 T8 eAWD Inscription model has an electric motor, so you can even drive this vehicle while protecting the planet. The electric engine has nearly 90 horsepower with all-wheel drive, and it also includes the same in-line four-cylinder motor that you can find in the other trims.
There is also an extensive list of secondary accessories that you can purchase for the vehicle. Volvo even offers a dog harness that you can use to protect your pet. Stylish neck cushions, sunscreens for your windshield, seat pillows, and even customized eyeglass holders are available for purchase. You can expect a lot from the makers at Volvo, and they've put a lot of time and effort into offering the best selection of automotive products on the market.
If you're interested in learning more about the luxurious Volvo S90, stop by O'Steen Volvo Cars of Jacksonville. We'd love to have the opportunity to answer your questions and explore potential options for your future automotive purchase. We also carry a large inventory of new Volvo SUVs and don't forget to take advantage of our global incentives and promotions to help you save money.