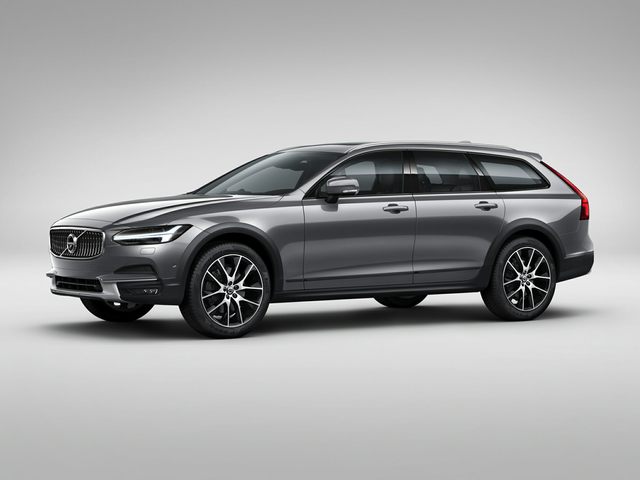 A Luxurious and Capable Wagon: The Volvo V90 Cross Country
The Volvo V90 is a classy yet rugged wagon that is versatile. It can comfortably take you through your everyday activities around Jacksonville Beach before you take it for an off-road adventure. Its cabin is upscale and comfortable, it drives like a champion and has plenty of technology both in the safety and infotainment department.
The powerful engine and standard all-wheel-drive mean it is capable in most terrains. It is one of the best wagons on the market due to all its features. Let's investigate them a bit further.
Performance
The engine is a four-cylinder supercharged beauty that gets going at a quick pace. Points Vedra Beach drivers will be pleasantly surprised at how quickly the wagon can get going from a dead stop. The engine works well with the eight-speed automatic transmission. The ride and handling are both terrific. It is easy to maneuver and gets around corners remarkably well.
Another great part of the V90 Cross Country is the wagon's standard all-wheel-drive. We know how difficult the roads and trails can be at times. The drivetrain gains traction well, leaving you confident throughout every journey. It has high ground clearance, off-road mode and plenty of other features that make it a beast off the beaten path.
Safety
Those of us at O'Steen Volvo Cars of Jacksonville near St. Augustine understand that Volvo does an excellent job providing its drivers with a bunch of safety features worth admiring. The Cross Country is no exception. The engineers designed it to protect you. The standard safety features are quite impressive:
road-sign recognition
lane keep assist
automatic emergency braking
active steering
blind spot monitoring
forward and rear collision warning
a rearview camera
parking sensors
distance alert
active headlights
rear cross-traffic alert
rain-sensing windshield wipers
driver-attention monitoring
Sometimes too much safety technology can feel overwhelming. Fruit Cove drivers won't get that sense with these features. They are not only useful but very easy to learn. They provide you with a calm feeling wherever you find yourself driving.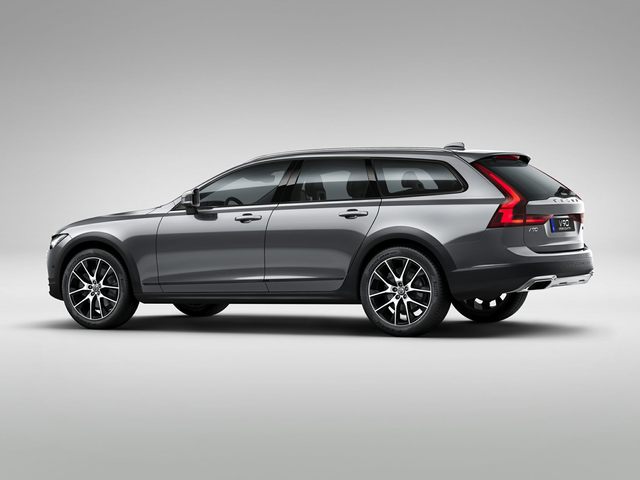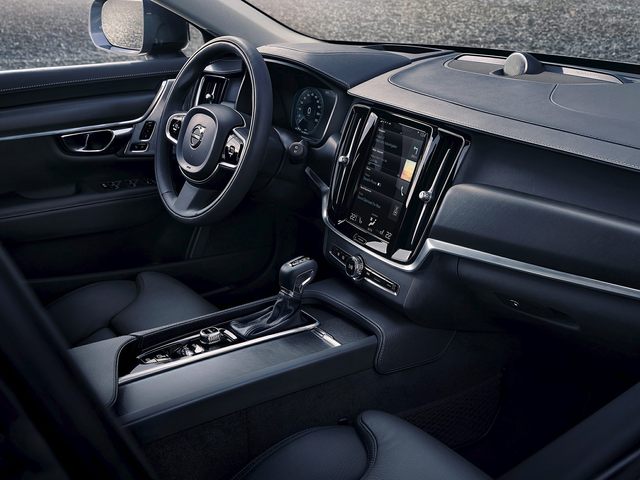 Infotainment
The luxurious Cross Country has a strong infotainment system. It comes standard with a nine-inch touchscreen, Apple CarPlay, Android Auto, USB ports, Bluetooth, Wi-Fi hotspot, navigation, a premium audio system, and satellite radio. In addition to the nine-inch touchscreen, the Cross Country also has a large digital gauge display.
The many infotainment functions allow you and your passengers to have fun on the road. Standard Apple CarPlay and Android Auto are nice touches for easy smartphone integration. There's nothing more pleasing to a passenger than built-in Wi-Fi. We can't praise these features enough.
Interior
The infotainment adds to the wonderful interior of the Cross Country. It defines luxury. All the material is of fine quality. Every detail is adhered to. Nothing is overlooked, from the comfort of the seats to the two-tone leather steering wheel. You realize rather quickly how special the interior is.
You get 19.8 cubic feet of cargo space behind the back seats. A maximum of 54 cubic feet is had when the rear seats are folded down. The hands-free liftgate makes storing items extra easy. Both the first and second rows have plenty of space, meaning comfort will be had for up to five passengers.
There are so many features in the Volvo V90 Cross Country that make it an awesome wagon. Take the semi-autonomous driving mode, for example. Combine that with the panoramic sunroof, and you will feel like you are in a dream.
There are plenty more details in the Cross Country that are listed here. It would be our pleasure to welcome you to our Gainesville area showroom. We will give you a detailed rundown of the wagon. We are confident that you will fall in love with it the moment you go for a test drive.