Volvo Mild Hybrid System Explained: What Is It?

Shop Volvo Mild Hybrid
Volvo Cars is determined to electrify the entire lineup, which includes outfitting every 2023 car with at least a Volvo mild hybrid system, while others might be full hybrids or completely electric vehicles. This is not only good for the environment; it is good for your wallet, as these vehicles will surround you in luxury while also saving you money at the gas pump. To understand this new technology and how it will impact your daily driving routine, read on.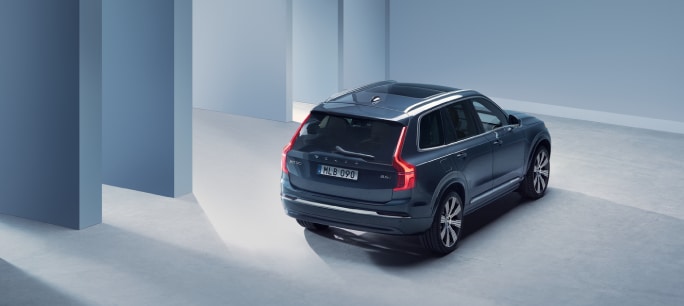 Understanding How the Volvo Mild Hybrid System Works
Volvo automakers are outfitting their vehicles with an internal combustion engine with an electric motor and a 48-volt battery to help you use fuel more efficiently than if you were just using a gasoline-powered system.
Much of the energy it feeds to this battery comes from regenerative braking. When you stop a car, it loses energy in the process by converting it to heat that evaporates away. With the Volvo mild hybrid system, some of this energy is recovered and turned into electricity instead.
What Vehicles Use the Volvo Mild Hybrid System?
Every Volvo vehicle is electrified in some way. Those looking for a sedan should check out a Volvo S60 mild hybrid. The 2023 version can get up to an EPA-estimated 25/33/28 MPG (City/Highway/Combined).1 It has 11.6 cubic feet of cargo room and a 2,000-pound maximum towing capacity when properly equipped.
If you're looking for an SUV, consider getting either a Volvo XC60 mild hybrid or the three-row Volvo XC90 mild hybrid. The first comes with an EPA-estimated 23/29/25 MPG rating (City/Highway/Combined)1 when you opt for the Volvo B5 engine with front-wheel drive. You can also choose an AWD version, either with the B5 powertrain setup or the more-powerful B6. It has a 63.3-cubic-feet maximum cargo capacity and the potential to tow up to 3,500 pounds when properly equipped.
The second SUV is a little less fuel efficient, being heavier. It gets up to an EPA-estimated 22/28/25 MPG (City/Highway/Combined)1 with its own Volvo B5 engine and standard AWD. The Volvo B6 engine is also available here. In exchange for having slightly worse fuel economy, you get 85.7 cubic feet of cargo capacity and can tow up to 5,000 pounds.
All of these vehicles come with three trim levels: the base level Core, mid-tier Plus, and upper-tier Ultimate, which determines what luxuries and technology features you will find inside the cabin.
What Are the Perks? A Volvo Mild Hybrid Review
Volvo cars having a mild hybrid system comes with many advantages. In addition to being a gas saver, this setup will give you more power and help you avoid excessive tailpipe emissions. At the same time, these vehicles are often more competitively priced compared to the plug-in hybrid or fully electric alternatives, which reduce or eliminate your reliance on the gas pump altogether. They also don't need to be charged the same way those other vehicles need to.
Learn More About the Volvo Mild Hybrid System With Us
If you have any questions about this technology, talk to one of our team members at our Volvo dealer in Jacksonville. We can give you a full Volvo mild hybrid review and help you learn the differences between trim levels. We can also arrange for you to take a test drive of a new Volvo mild hybrid for sale. Since we're primarily talking about the 2023 lineup, some of the latest versions of these vehicles haven't arrived on our lot yet. However, we can help you reserve a new Volvo mild hybrid so that you can get behind the wheel of one and drive it home as soon as possible.
FAQ About the Volvo Mild Hybrid System
How does the Volvo mild hybrid work?
The Volvo mild hybrid system relies a lot on regenerative braking technology. Instead of letting as much energy be lost as heat when you brake, this system recaptures it, converts it to electricity, and stores it inside its 48-volt battery. This battery helps feed the electric motor, which is paired with an internal combustion engine, to increase your power and fuel economy.
What's the difference between mild hybrid and hybrid?
Both these setups use one or more electric motors paired with an internal combustion engine. However, mild hybrids need gasoline to run. Hybrids can be driven, at least to some extent, exclusively on electric power and are often more fuel-efficient than their mild hybrid counterparts. If you find a plug-in hybrid, it will also need to be charged, as its name implies.
---
1For more information, please visit the official US government source for all fuel economy at www.fueleconomy.gov